OUR TURBINES
Our 50 kW wind turbine is designed and manufactured according to IEC 61400-2 regulation. Every mechanical and electromechanical component is realized by qualified European and Italian companies, in order to guarantee maximum reliability, efficiency and durable functioning over time.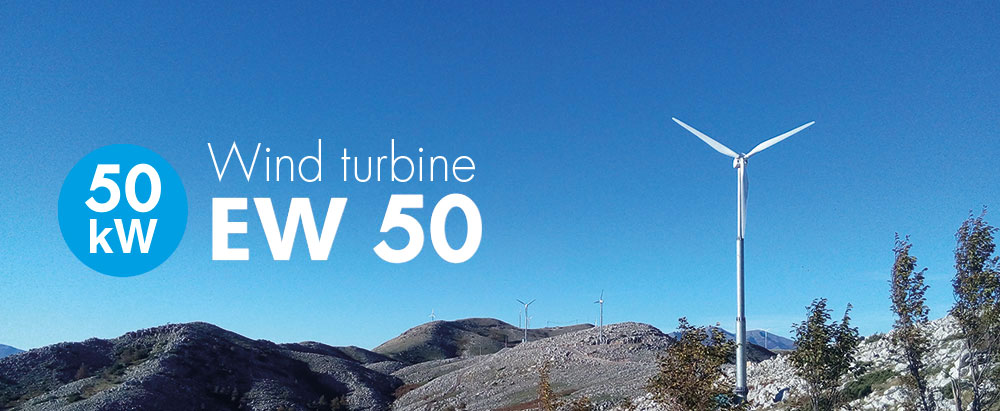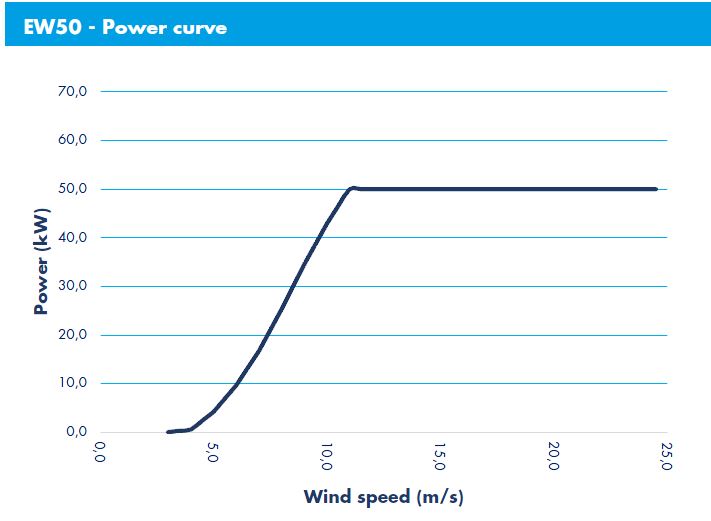 *Data shown in graph are theoretical and based on these conditions using:
k (shape parameter,Weibull slope) equal to 1,6 and air density in standard conditions (equal to1,225 Kg/m³).
| | |
| --- | --- |
| Rated power | 50 kW |
| Rotor diameter | 15,95 m |
| Rated generator speed | 60 rpm |
| Nominal wind speed | 10,5 m/s |
| Cut-off wind speed | Depends on site characteristics (20 – 25 m/s) |
| Inverter | No |
| Operating voltage | 400 Vac |
| Braking systems and safety | Negative brake system on the rotor/Aerodynamic brake/Yaw system |
| Blades | Three blades |
| Generator type | Asynchronous – 4 poles |
| Blades material | Glass fiber reinforced |
| Hub height | 24/27 m |
| Generator weight | 2,6 t |
| SWT Class EC 61400-2 | III |